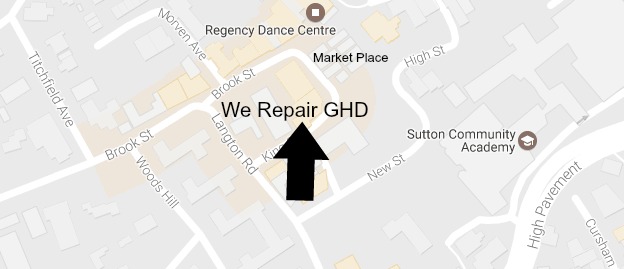 Contact us
Nationwide GHD Repairs and Recycling We are always happy to help with any questions that you may have about the services that we offer.
We endeavor to answer all e-mail questions as soon as we possibly can. If your enquiry is of an urgent nature please call.
Freephone : 0800 75 66 247
Email: info@werepairghd.co.uk
Message: www.facebook.com/werepairghd
Shop : We Repair GHD Unit 5, King Street, Sutton in Ashfield Notts, NG17 1AQ
Open Monday – Friday (9am – 3pm)
Directions for Visitors
We are based in KING STREET – Sutton in Ashfield, Nottinghamshire. Drive to the Market Place in Sutton in Ashfield (which is now a big car park) You will see our shop on the left hand side just before you get to the Market Place. NG17 1AQ 
We are an independent company and are not associated with GHD whatsoever. GHD is a trademark of the Jemella group.