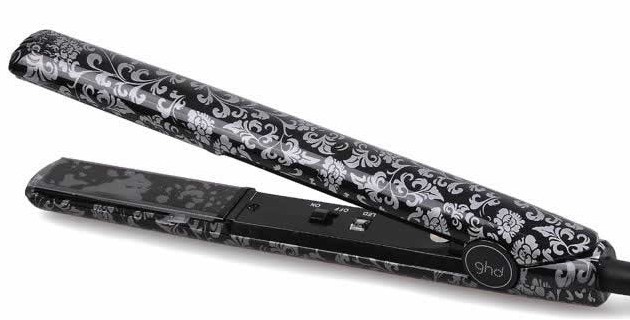 Fake Ghd Guide
GHD HAIR STRAIGHTENERS – REAL OR FAKE? FAKE GHD GUIDE
Ghd Hair Straighteners are very popular product and unfortunately manufacturers of counterfeit Ghds have made the most of this. We see hundreds of Fake Ghd Hair Straighteners every year.
Here's a quick guide to help keep you safe from buying fake Ghd stylers.
Please remember that we do not repair or purchase counterfeit ghd products. If we receive fake Ghd items, we also charge £4.95 for return postage if required. Our guide is here to help you distinguish a pair of genuine Ghd stylers from a fake pair. We cannot be fooled and we don't want you to be when buying Ghd products either.
Ok so the most obvious thing to make sure when you are buying brand new Ghd Hair Straighteners is to buy them from a registered stockist. If they are purchased from an unknown source at a bargain price, then they may not turn out to be the bargain you thought they were. On the other hand if you have bought them direct from Ghd or from somewhere like John Lewis then you know you are playing safe. Don't be fooled by websites that are made to look like the official GHD website. The official GHD site is www.ghdhair.com – CHECK BEFORE BUYING!
So how can you spot a fake GHD?
Well we can spot a fake very easily and this guide is to outline the basics. If you are still unsure please call us when you are with your Ghds and we can help you to check yours.
Which Ghds have been copied?
In a nutshell, most models. Counterfeit Ghds began to arise on models 3.1 and onwards and the latest models are still being copied, and limited edition models aren't left out either. As a exception earlier models like the popular Ghd3 (mk3) models were never faked.   Time to examine your Ghds…….
The Hologram

The common feature of Ghds that the manufacturers of fake Ghd products have also included on theirs. Basically if yours have a hologram on them they may still be fake. However if your Ghds still have the label on the power cord, you can contact Ghd directly or via their website and quote the code from your label. This may help to see if they are genuine or if its a 'made up' code. If your Straighteners are old or used and your label is missing, do not fear, they may still be genuine. Labels are commonly removed over time or if the cable as been replaced at some stage. Remember if your Ghds model is Ghd3 these will not have any holograms at all, but they are still genuine.
IF YOUR GHDs DO NOT HAVE A HOLOGRAM ON THE ARM, DON'T WORRY. MOST GHD STRAIGHTENERS MADE SINCE 2012 DO NOT HAVE ONE ON THE ARM – ONLY THE CABLE.
The Power Cable
This is not a totally bullet proof way of finding out a fake pair of Ghds. But an easy one to spot!
A very common difference between genuine and non genuine Ghds is the shape of the power cable. Genuine Ghd power cables are NOT round in shape they are almost a flattened oval shape as you look down them (or run your finger down them). If your power cable is round in shape they are FAKE! Again we have seen "good" copies that have a very genuine looking power cable – so be careful not all fakes have a round cable.
The Hinge
This is a simple and very effective way of spotting a fake pair of Ghd Hair Straighteners. Over the top of the hinge on your straighteners you have a cap each side that has the Ghd logo on. Carefully remove them by gently lifting them off with your nail or a small flat tool to uncover the hinge. On ALL genuine Ghds there will be a cross headed screw on each side of the hinge. On MOST fake Ghds there is only a screw head on one side only and the other side will just be a black metal or plastic cap. If yours only has one screw they are FAKE!

QC (Quality Control Sticker)
This is only found on some FAKE GHDs and NEVER on genuine ones. So, if your GHDs have a small circular sticker on them that says 'QC' – They are Fake! This sticker is sometimes found on the inside of FAKE GHD arms as seen in the photo below.
The Plates and Plastic
It's very tricky to teach this one. However if the coating on the plates of your used Ghds are wearing thin and coming off then this may be an indication that they may not be real. Ghd plates are very hard wearing.

Likewise with the plastics. If they are seriously going discoloured, the finish peeling, there have sharp edges or the logo and writing along the top of each arm has disappeared, then this could mean they MAY not be real. Again these are hard factors to base your decisions on if you are not use to seeing counterfeit Ghds.
The Internal Electronics
Only take your GHDs apart if you are totally sure of how to do it. The previous sections of this guide should have already told you if you have a fake pair or not. But for those who need to know, here is what goes on inside… This is the final telltale sign to determine if Ghd Hair Straighteners are genuine or not. The wiring inside genuine Ghds is made for the job and meets all EU safety standards. The mains wire you will see is brown and blue. The ends of the wires will be screwed to the Circuit board inside. On genuine Ghds they are never soldered! On most fake Ghds the wiring and circuits are poor quality which makes them dangerous. Fake Ghds often have a red and black mains wire (along with other colours between the circuits – yellows, green, purple wires are sometimes found) and the ends of wires are often soldered to the circuit board. Sometimes on the earlier most poorly made fake Ghds the LED that comes on when you turn them on is red in colour – when it is off!! Ghd never made them like this. Genuine Ghd LEDs are always white/clear in colour when they are off and only red when you turn them on.

Packaging
Finally, don't be fooled by packaging. Even if you have a lovely looking box, Dvd, bags, hair brushes, manuals, etc. This does not necessarily mean they are genuine. Always run through the stages above to check for authenticity.
We are an independent company and are not associated with GHD whatsoever. GHD is a trademark of the Jemella group