GHD Repairs
Click here to see if your ghd model is repairable  as we are unable to repair the latest models —–> We Repair GHD
NOTE – WE WILL NOT BE DOING ANY REPAIRS BETWEEN 20/12/23 AND 08/01/24 DUE TO HOLIDAY – APOLOGIES
STEP ONE
STEP TWO
Send your ghds in well padded packaging along with your NAME AND POSTCODE
We Repair GHD,  3 Garden Lane, Sutton In Ashfield, Nottinghamshire, NG17 4LF
We strongly recommend you use a recorded delivery service.
Then just wait for us to do the rest.
PLEASE NOTE : If your GHDs are cracked, broken in half or have missing parts please contact us before placing your order, as we need to check we have that arm in stock. Sometimes this may mean us ordering a part in and this may take longer than our average repair time. If is is a discontinued or unavailable part we may still be able to come up with a solution to suit your needs.
How to Send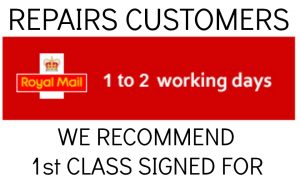 For more information about packaging your GHDs please see our PACKAGING GUIDE
WE ARE CURRENTLY UNABLE TO REPAIR GHD ECLIPSE 6.0 MODELS,PLATINUM MODELS AND NEW STYLE GHD GOLD – Click here for more info