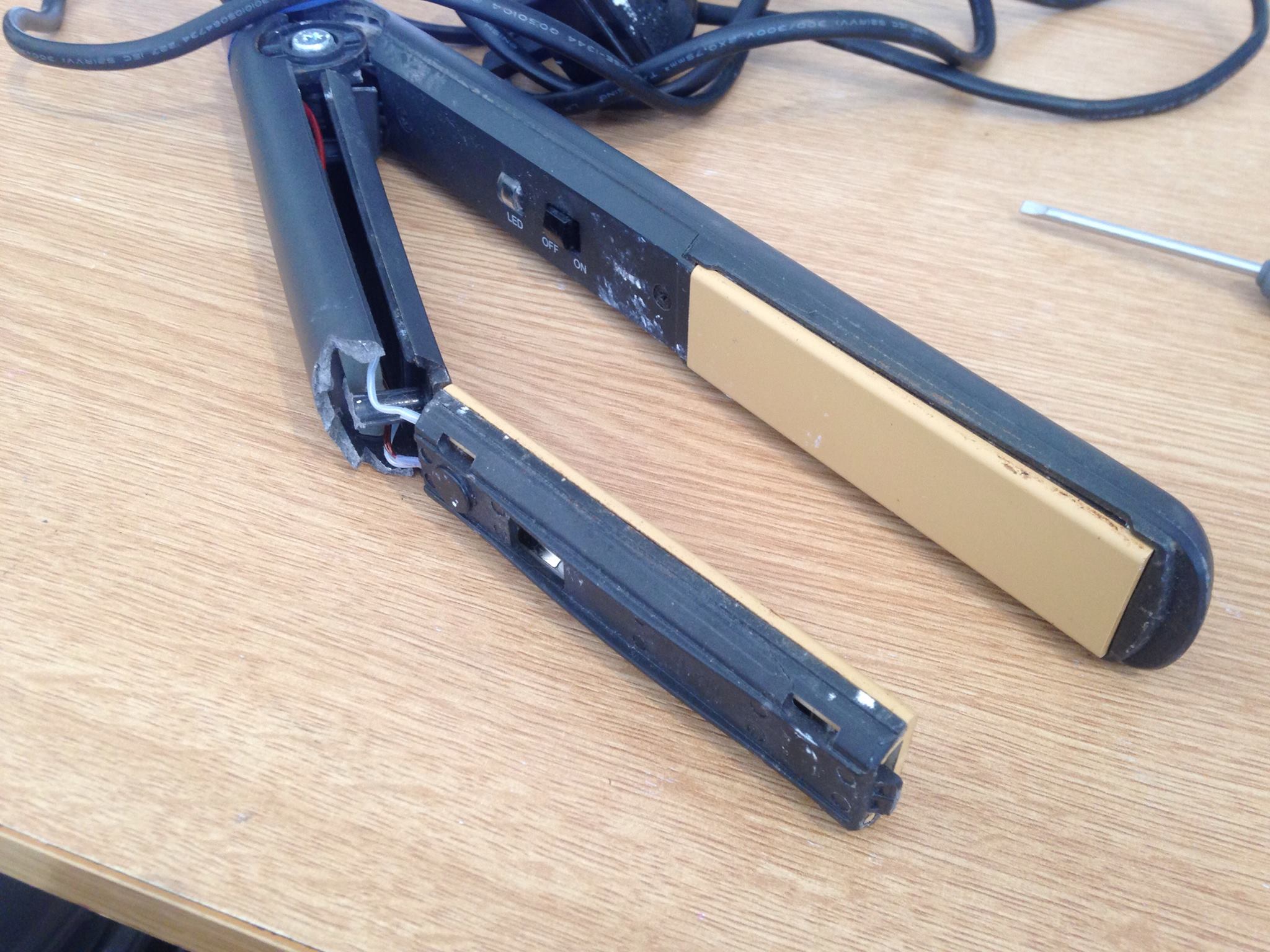 GHD Broken Arms
A Guide about GHD Broken Arms and Plastics, Snapped GHDs and Cracked GHDs
Ghd broken arms? They look like an impossible repair, but all Ghd broken arms and plastics can be replaced. This can be a problem after dropping ghds or from people standing on them. If your ghd plastic arms break we strongly advise to stop using them immediately.
If they have stopped working after they have been damaged, don't worry we will check everything and replace all required parts to get them back up and running for safe and reliable future use. All with no extra fees!
Replacement ghd arms can be very difficult to find. Brand new parts are available but often not carried in stock and usually they are special order from ghd or other registered suppliers. Sometimes they may even be discontinued. It all depends on the model and colour ghds you have.
Please call us if you have broken ghd arms before booking your repair. We can take the model and colour of your ghds and find out if we have a replacement part in stock. We will also check all suppliers stock for the part you require. We can then give you an accurate timescale for repairs to your straighteners.
We will always try and find fast solution for such repairs and unlike all other ghd repair companies – we never charge a hidden fee for such repairs.

Our GHD REPAIRS SERVICE IS £29.95 – Always!
Any faults, multiple faults or damage covered.

Return postage included in our fee.

6 months warranty – even on the parts that we havn't replaced

Fast and trusted


In some cases when the arm you need isn't available, a reconditioned used part may be the only option. This is the only time we would use parts that aren't brand new as an option. If this is the only option left to solve your ghd problem then we will discuss this with you before booking your ghd repair.