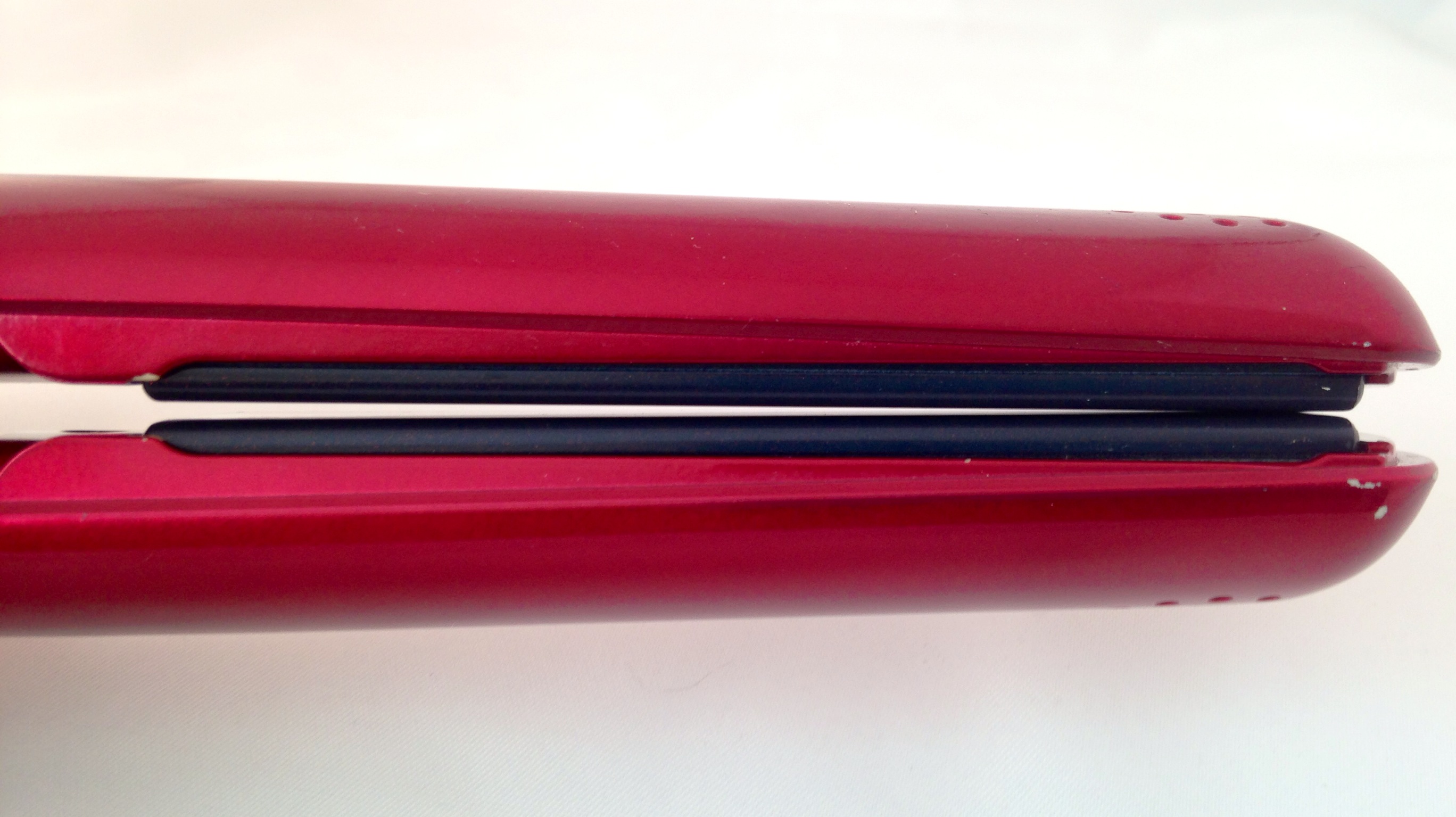 GHD Plates Not Touching
GHD Plates Not Touching? You are not alone! GHD is one of the worlds leading brands and GHD plates not touching wasn't ever a problem on early models. Indeed until around 2011/12 this problem was totally unheard of. However, since manufacturing moved sites a few years ago, this seems to be one of the most complained about issues surrounding the GHD brand.
The problem is, if your plates are not meeting correctly your GHDs do not perform as well at straightening your hair, compared to a pair that have no gaps between the plates. Not to mention the pulling and breaking of the hair that goes on, as you squeeze them together with all your strength, to force them together. Sure, GHD plates have rubber mounts and they try their best to adjust how they meet but as the years go by GHD plates not meeting is becoming a bigger issue. We cannot remember seeing a pair, that have been manufactured within the last couple of years, where the plates do meet!
So what can unhappy GHD customers do? Until now, not a lot! GHD do not recognize it as a fault and will not offer refunds due to the issue. They will however offer to replace them with another set. But guess what, the replacement set will be the same. You are now left with a pair of straighteners that you aren't happy with. GHD plates not touching has been one of the biggest problems we have had as a business over the last couple of years. We now adjust the plates on ALL straighteners that we sell. This makes them perform so much better! The even heat transfer makes straightening quicker and better for your hair. We often find ourselves adjusting customer's plates that arrive in for repairs too. Perhaps this is why so many of our reviews state that our customer's GHDs seem to be performing better than ever before!
Don't live with this problem of GHD plates not touching! we can help!
For just £16.99 including return postage we can adjust your plates so that they meet as they should. We would carry out alterations to all WORKING GHDs at this price on the day that they arrive. You won't be without them for long! This is available wherever you live in the UK.  This service will be carried out in a way that will not void your warranty with GHD themselves, so we can help no matter how new your GHDs are.
To use the service there is no need to book in a GHD REPAIR.
Simply send you GHDs to
We Repair GHD, 3 Garden Lane, Sutton In Ashfield, Notts, NG17 4LF
Please include a note stating that you require your plates adjusting. Please also include your details within your parcel
 NAME
ADDRESS
TELEPHONE NUMBER
EMAIL ADDRESS
We will contact you by TEXT MESSAGE on the day that they arrive and you will be required to call us on 0800 75 66 247 to pay by card over the telephone. GHD plates not touching isn't an issue you should be left to deal with alone. Adjusting them transforms your GHD's performance to the usual standard that we are all familiar with.
THIS SERVICE IS ONLY AVAILABLE TO GHDs WITH NO OTHER FAULTS. GHDs WITH OTHER FAULTS ARE CHARGEABLE AT £24.95 FOR ALL REPAIRS. IF YOU HAVE ANY OTHER ISSUES WITH YOUR GHDs PLEASE BOOK A GHD REPAIR ONLINE BEFORE SENDING YOUR GHDs TO US. WE CANNOT ADJUST PLATES ON THE ECLIPSE OR PLATINUM MODELS